Balco Group has grown from a local product-oriented supplier of balconies to a leading market-oriented supplier of glazed balcony solutions.
Since its founding in 1987 in Växjö (Sweden), Balco Group's core expertise is supplying glazed balconies and balcony solutions, primarily on the renovation market and to tenant-owner associations, and replacing existing balconies with new glazed balconies according to the Balco method, entailing many advantages for the customer, such as lower energy costs, an enhanced standard of living, and higher property value.
Balco Group offers customer-adapted and innovative balcony solutions under its own trademark to tenant-owner associations, private landlords, the public housing sector and construction companies. The company is the market leader in the Nordic region with a strong challenger position on other northern European markets.
2022 in numbers
103 SEK m
OPERATING

PROFIT
7.7%
OPERATING

PROFIT MARGIN
3.78 SEK
EARNINGS

PER SHARE
Our segments
Renovations
Renovation is Balco Group's biggset operating segment with the largest market in Sweden, and the primary driving factor has been the pent-up demand for renovations and the prevailing age profile of the property portfolio. In recent years, Balco Group has increased sales significantly within the segment, a result of significantly strengthening the sales organization.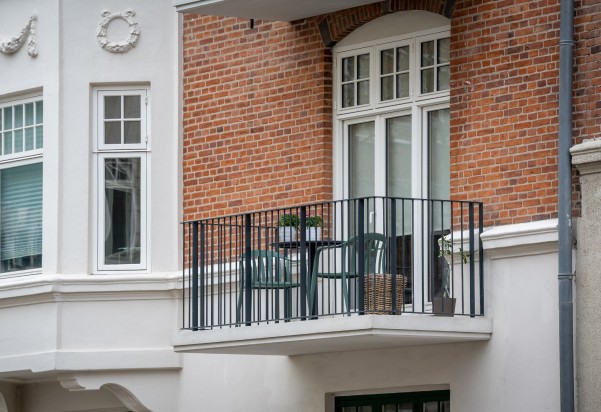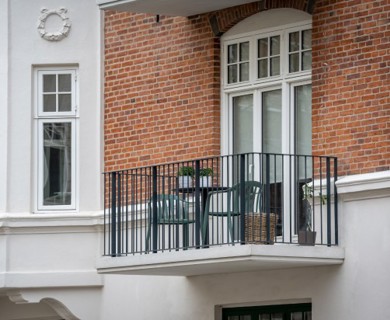 New Build
Balco Group is active in new construction on all markets where the company is represented. Balco offers its entire range of products in the new construction segment. The Group is the seventh largest company on the Swedish new construction market with a market share of approx. 5%, and has a challenger position on other markets.