Balco Group has a strong position in balcony solutions with high quality and long durability.
The opportunities for continued growth, organically through new products, complementary solutions and selective acquisitions, are considered to be very large.
Balco's growth and expansion strategy is based on the fact that the growth potential in the Nordic countries is much greater than we had previously thought. Heavy investments were made to expand the sales organisation. Thanks to our sales model, educating customers about the alternative to traditional balcony renovation and expanding production capacity as the number of customer projects increases, we have been able to create our own market and grow significantly. The strategic decision to focus to a greater extent on the renovation segment and to reduce our exposure to new build has contributed to increased profitability and sharper focus.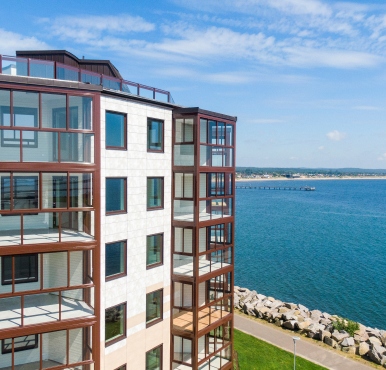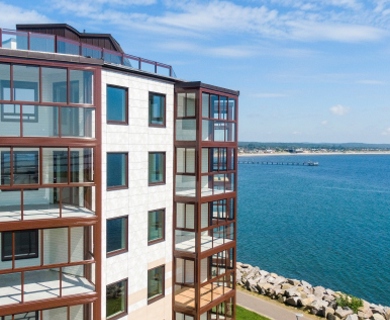 Continued growth in existing markets
In order to take market share, Balco aims to expand the sales force and increase the presence at mini-fairs. We also see an opportunity from increased presence towards key customers such as the public sector and private property owners. To better meet customers' needs, Balco strengthened and supplemented its offering through facade renovations in connection with balcony projects.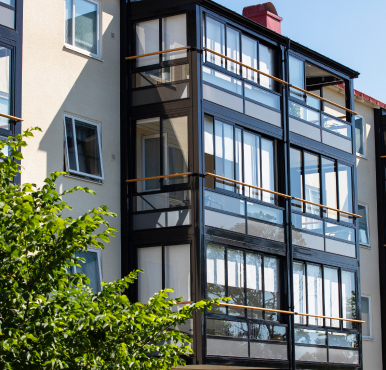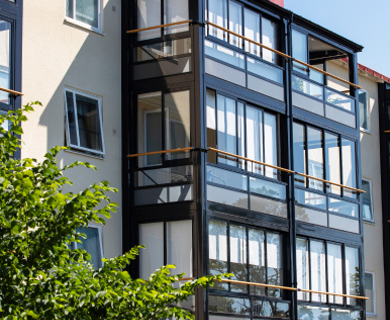 Sustainable transition
We help our customers in the transition to "green properties". Balco's standard glazed balconies have a proven energy saving effect of 15 to 30%. In addition, we offer complementary energy-saving measures to our customers. By reviewing the property's energy performance, we can suggest energy-saving measures such as installing solar panels and insulation. When our customers achieve energy savings of 30%, banks can offer green loans with lower interest rates.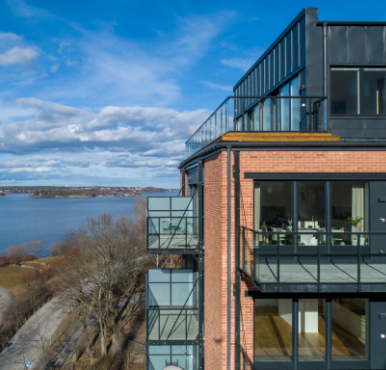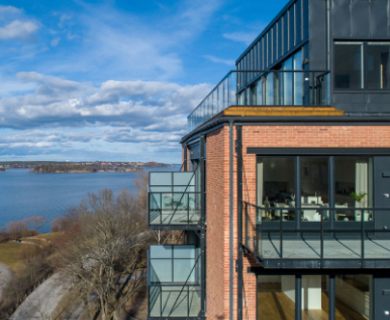 Acquisitions
Historically, Balco has grown organically, and the Company's primary growth strategy remains organic growth. Acquisitions have been and will continue to be an important strategic complement, providing the opportunity to rapidly strengthen the presence in existing or new markets. We have a continuous dialogue with various acquisition candidates.