Balco is the market leader in the Nordic region in the attractive and niche balcony market.
The company offers customer-adapted balcony solutions under its own trademark to tenant-owner associations, private landlords, the public housing sector and construction companies, primarily in Sweden, Norway and Denmark which are the company's primary markets, but also in Germany, Finland, the UK and the Netherlands.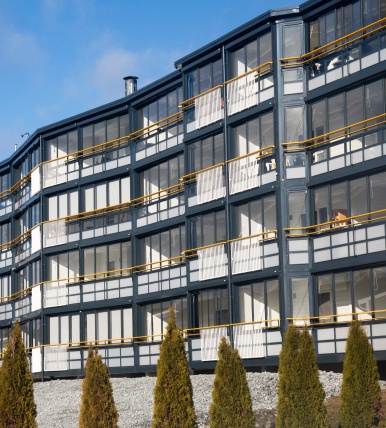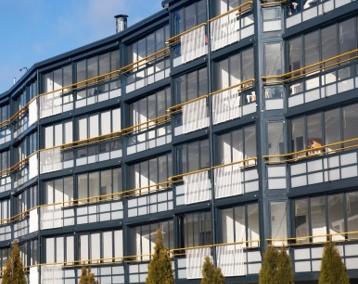 A niche company with growth potential
Since 1996, Balco has grown from a company with approximately 25 employees and sales of MSEK 42 to a company employing 467 people at the end of 2021 and reporting sales 1,120 MSEK. The value of Balco's market was valued approximately SEK 36 billion in 2021 and the market for balcony renovations in our main markets are expected to grow by 5% annualy 2022-2024. This growth is driven by continued strong developmentso in Balco's primary markets.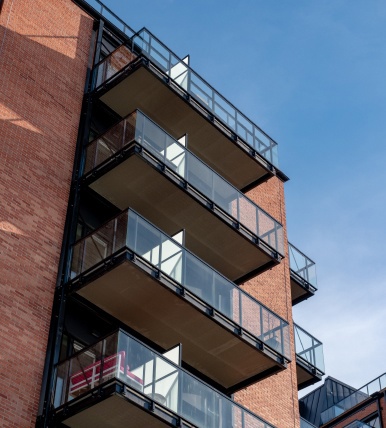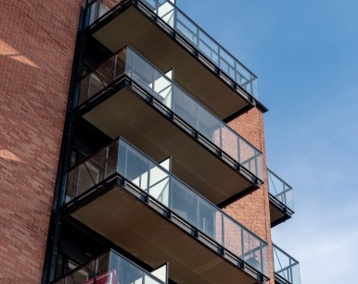 A proven business model with exclusive customer values
Balco's balcony solutions are made-to-measure units consisting of several different components and materials. Each order is unique and tailor-made based on the customer's specific needs and requirements. The Balco method entails that the existing open balcony is replaced with a new glazed balcony system which is both larger and more durable than the existing balcony. We offer our customers an attractive and sustainable alternative o traditional concrete renovation with advantages such as lower monthly costs, enhanced standard of living, lower energy use and increased property value.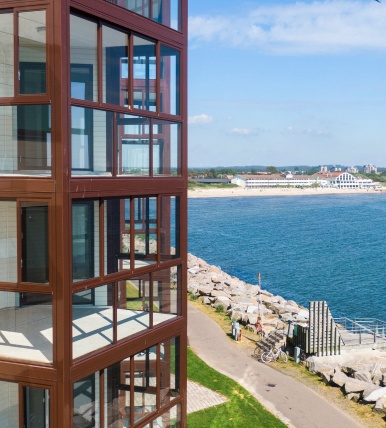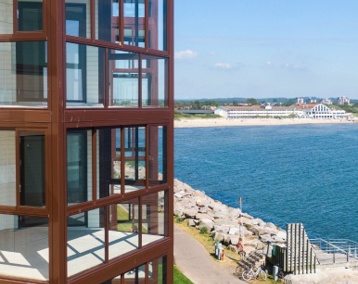 Attractive financial profile
Balco has an attractive financial profile and a history of strong growth in orders and net sales, high profitability and strong cash flow generation. Through our high levels of order intake, we have seen increasing net sales at a pace faster than the growth of the underlying markets. Alongside the growth in sales, the company has also increased its profitability. Balco has a low capital expenditure need, which in part is the key to the strong cash generation in the business. In addition to good profitability and low capex, Balco's business model and low working capital requirements have contributed to a strong flow.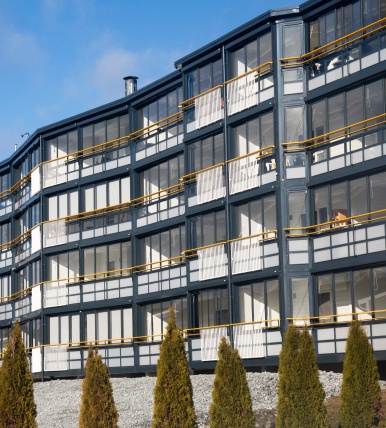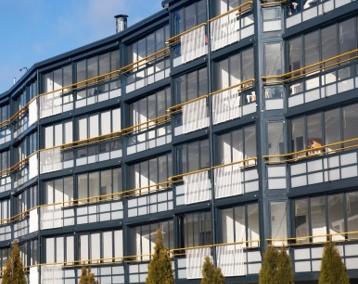 A sustainable investment for the future
Balco Group's operations contribute to a more sustainable society. We assist our customers in their transition to "green properties", thanks to our glazed balconies which reduce energy use by 15 to 30 per cent. Balco also complements its offering by suggesting energy-saving measures such as the installation of solar panels and insulation. In that way, the energy use in our customers' properties is reduced.