Balco Group is the market leader in the Nordic region in the attractive and niche balcony market.
Balco Group offers customer-adapted balcony solutions under its own trademark to tenant-owner associations, private landlords, the public housing sector and construction companies, primarily in Sweden, Norway and Denmark which are the company's primary markets, but also in Germany, Finland, the UK and the Netherlands.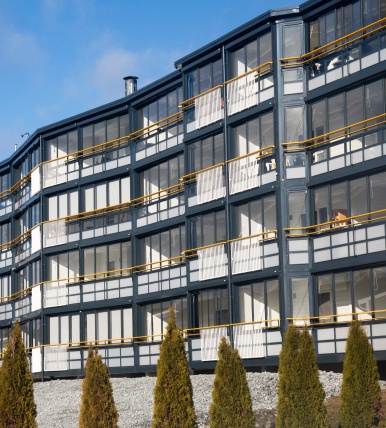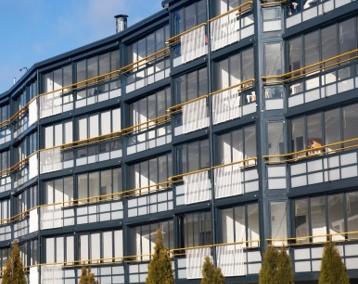 A niche company with growth potential
Since 1987 Balco Group has grown to comprise 536 employees, achieving net sales of SEK 1,334 million. The value of Balco Group's market is estimated to be around SEK 38 billion in 2022, and the market for balcony renovations in our main markets is expected to grow by five percent per year over the next few years.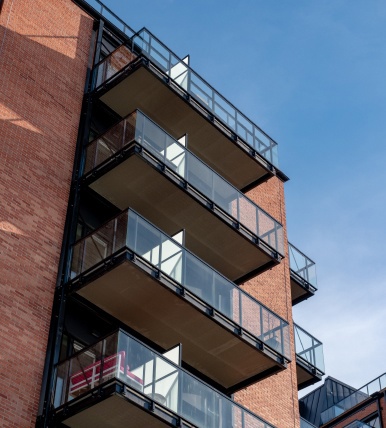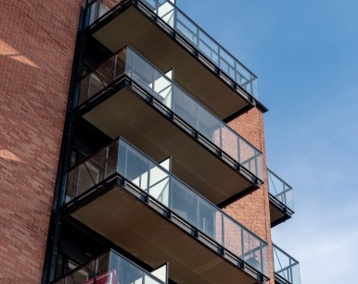 Tried-and-tested business model with exclusive customer values
Balco Group's balcony solutions are tailored to the customer's needs and requirements. Its strong market position is largely a result of successful work with the Balco method, which entails existing, open balconies being replaced with new, larger glazed balcony systems. The Balco method is a sustainable alternative to traditional balcony renovation, providing a longer life span, lower monthly costs and energy consumption, higher quality of life for residents and an increase in property value.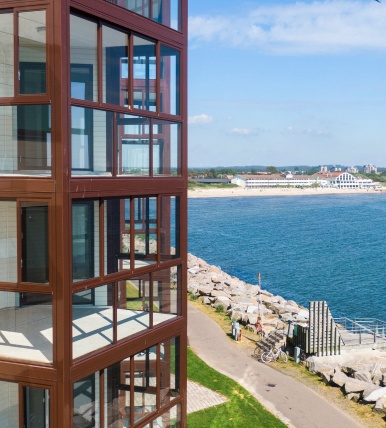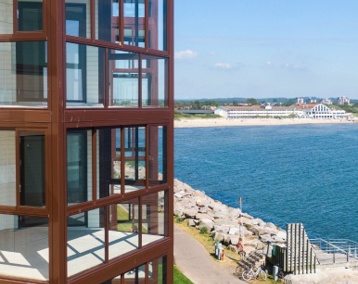 Attractive financial profile
Balco Group's robust growth, good profitability and strong cash flows have generated an attractive financial profile. Good profitability and low capital expenditure requirements are the keys to strong cash generation.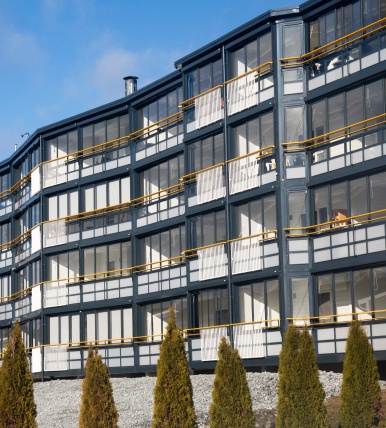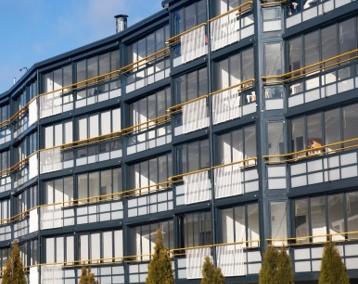 A sustainable investment for the future
Balco Group's activities are helping achieve a more sustainable society. We support our customers in making the transition to 'green buildings' by supplying glazed balconies that offer energy savings of up to 30%. The offering is supplemented by the option of additional energy-saving measures such as installing solar panels, additionally insulating the facade, replacing windows, insulating roofs and recovering heat. Thanks to our focused work on sustainability, our ESG risk rating with Sustainalytics improved, falling to 18.7 (20.8) in 2022.