Balco Group - climate-smart solutions
Balco Group is the market leader in the balcony sector where we develop, manufacture, sell and are responsible for the installation of self-made open and glazed balcony systems. The Group's customized products contribute to increased quality of life, security and an increase in value for residents in apartment buildings, and Balco Group's standardized glazing systems also generate reduced energy consumption.
Since its establishment in 1987, Balco Group has expanded its operations in Europe and has operations in seven countries as well as three production facilities in Sweden and two in Poland. Our head office is located in Växjö and our key markets are Sweden, Norway and Denmark. Other markets are Finland, the UK, Germany and the Netherlands.
2022 in numbers
103 MSEK
OPERATING PROFIT
3,78 SEK
EARNINGS PER SHARE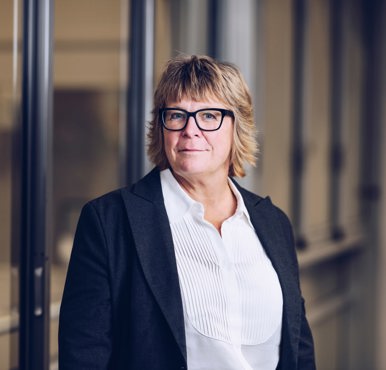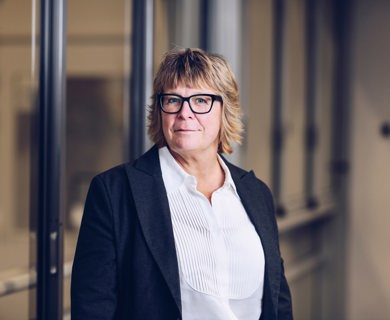 CEO COMMENT
Balco Group will continue to develop in line with our well-functioning strategy
On 1 September 2022, I took over as acting President and CEO, and on 8 December I was appointed President and CEO of Balco Group. I am very pleased and proud to have been entrusted with this role. Balco Group is an exciting company that I have got to know since I became an employee in 2019. The Group is at the forefront of helping customers to improve their living environment by constantly finding innovative, sustainable and attractive solutions. I look forward to working with our management team and other staff to continue to develop the company in line with our well-functioning strategy.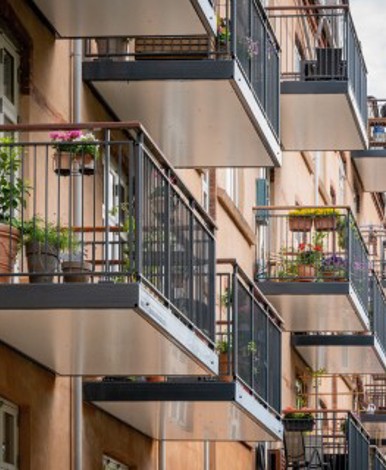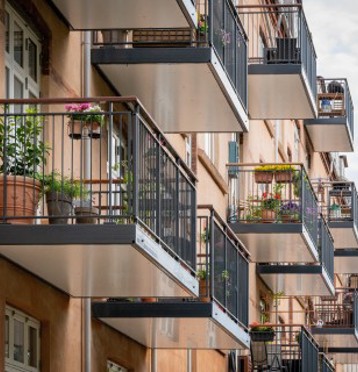 Strategy for profitable growth
Over the past year, Balco Group has strengthened its position on the growing market for balcony solutions through a broader offering and a strong focus on sustainability.
As a leading player in Scandinavia, and with a growing presence in the rest of Northern Europe, the Group sees good opportunities for continued growth - both organically and through selective acquisitions.
Read more
Balco Group is to be the obvious choice for balcony solutions and help ensure a better living environment
Growth activities
Deepened and intensified sustainability work, as demanded by all customer groups.
Broadened offering through Balco Group offering turnkey contracts, taking care of both facade renovation and balconies.
Offer a review of the property's energy rating and suggest energysaving measures such as installing solar panels, insulating ceilings and recovering heat. This is Balco's product offering called Green Transformation.
Continuously assess opportunities for acquisitions.
Teach customers and public authorities about the advantages of the Balco method, its positive effects for the economy and climate, and compare these advantages with traditional balcony renovation.
Continue to streamline lead times and thereby increase the speed at which the order backlog is addressed.
The Market
Balco Group's business is divided into two operating segments: renovation and new construction. The renovation segment includes replacement and extension of existing balconies and installation of new balconies on apartment buildings, mainly glazed balconies. The new construction segment includes balconies in the construction of apartment buildings, plastering and masonry of facades in new construction and balcony projects in the maritime market. The largest product area is open balconies.
Net sales by segment 2022
In 2022, renovation accounted for the majority of revenues, which is in line with the relative size of the renovation market compared to the new construction market.
Renovation (87%)

New build (13%)
Market trends
The unsettled global situation is generating uncertainty in the market. Increased costs mean that decision-making processes take longer and market players act with a different degree of caution than before. However, the need for balconies has not come to a halt. Since the pandemic, interest in balconies has steadily increased as the population continues to rise. This creates a need for renovating and installing new balconies on existing properties, as well as for new properties with balconies.
A sustainable society with responsibly produced products is a given in the expectations of today's consumers. The ongoing energy crisis has accelerated the global trend towards reduced energy consumption and thus a lower environmental impact. For property owners, energy and environmental issues are therefore important, as proper management helps ensure lower costs and less of a negative environmental impact.
After the coronavirus pandemic, balconies have gained in popularity and are now among the most important attributes when people are looking for an apartment. Balconies offer residents the opportunity to spend time outdoors in close proximity to their home, which is valuable for those who live in an urban environment, work from home and have no garden. A glazed balcony prolongs use by maintaining a comfortable temperature for a longer period of the year, while reducing energy consumption. People spending more time on their glazed balconies ensures better monitoring of the area, thus increasing security.
As requirements regarding appearance increase when new balconies are installed on existing buildings, design is playing an increasingly important role. New regulations aimed at preserving the character and cultural heritage of buildings risk extending building permit processes for different designs, especially for inner-city balconies. A balcony with the right design can therefore help ensure the process runs more smoothly and improve the exterior of the property, while making the residential area more attractive and improving quality of life for the residents of the apartment.
In the major cities, there is currently a greater need for efficiency when constructing new apartments. As the population grows, cities also become more densely populated. More buildings are being built with several floors because of the shortage and high cost of land. This also means a lack of space during construction itself, and different contractors have to work together to be able to work efficiently and safely in a compressed area.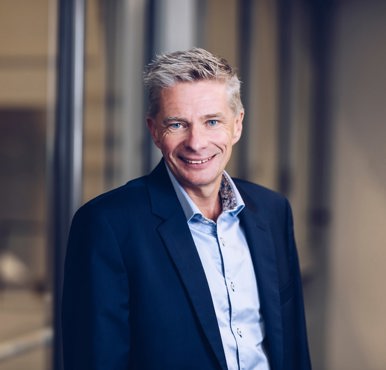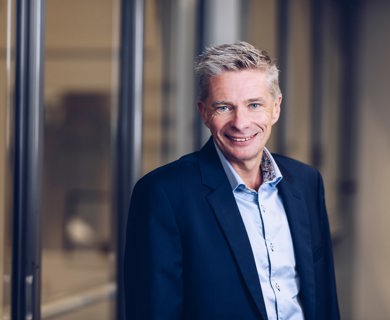 CFO COMMENT
Financial position continues to be very strong
Balco Group has reinforced its focus on and strategy for sustainability, with its importance gradually increasing. We have a strong sustainability policy and offer products that contribute to significantly lower energy consumption. Sustainability is an important part of our business.
Sustainability for Balco Group
Our business concept forms the basis of our sustainability efforts – to develop innovative, sustainable and attractive balcony and facade solutions that improve people's quality of life, with the customer in focus. A quality of life that means safe and aesthetically pleasing surroundings, with sustained energy savings that benefit both people and the environment.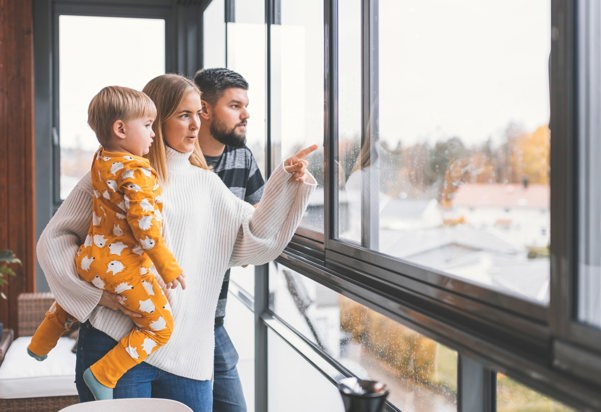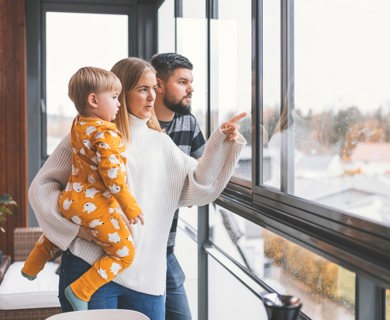 The Group's work with the EU Green Taxonomy
Balco Group has identified a number of activities, per product, that meet the technical review criteria for significant contributions to climate change mitigation. These are referred to internally in the Group as potentially taxonomy-compatible and consist of the installation of glazed balconies in connection with the renovation of buildings and facade renovation with additional insulation.
Read more about the EU taxonomy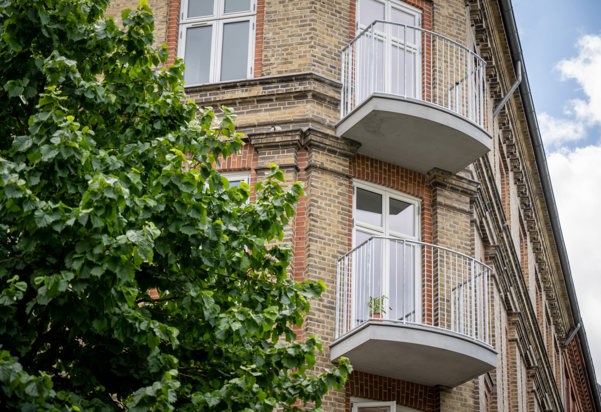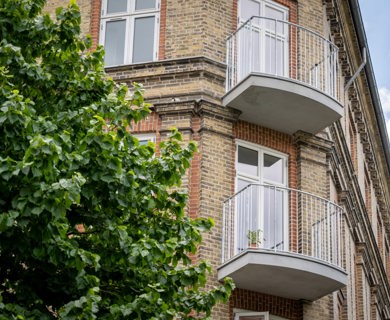 Key ratios
| MSEK | 2022 | 2021 |
| --- | --- | --- |
| Net sales | 1 333.6 | 1 120.5 |
| Order intake | 1 108.6 | 1 558.3 |
| Order backlog | 1 274.7 | 1 557.0 |
| Operating profit  (EBIT) | 102.5 | 118.0 |
| Operating margin (EBIT), % | 7.7 | 10.5 |
| Adjusted operating profit | 104.6 | 119.5 |
| Adjusted operating margin, % | 7.8 | 10.7 |
| Profit for the year | 76.2 | 90.2 |
| Operating cash flow | 200.3 | 96.0 |
| Earnings per share, SEK | 3.78 | 4.12 |